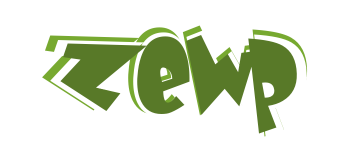 Image Index . Memes . Upload . Mult Upload . Random Image . TwitFroth . Proxy . Paste Bin

@realDonaldTrump is guilty of conspiracy against the United States
Pretty ivanka and smart gurl
Let the peace happen if all it takes a phone call!
Fire Mueller President Trump! It'll force an open trial & everything will come out! They would never go that far outta risk of exposure. Make then concede #MAGA #FireMueller
pic.twitter.com/BQHTdhj1Sq
FBI cleared Clinton of crimes. Obama DOJ was involved. A second special counsel will find out all of these crimes.pic.twitter.com/RXcDJSjIKZ
Reported. Blocked. Bye
Farmers are the foundation of every great society! You're right again Mr. President!
How are you still out on bail?? Daddy helping you??pic.twitter.com/dNdZllSk8P
Who cares he is dirty
They would all have had strokes.
Well, he is a criminal, after all. And he's an idiot that he ever thought taking his criminal enterprise to public office wouldn't cause some ... let's be generous and say confusion over his actions. Donald Trump needs to go away now and never return to the public eye.
I agree. I wanted Perot to win in 92. In my 59 years, yes we are close to ending the establishment. Primaries and midterms will be interesting. I am praying someone takes out Ryan.
Nope, not when it's TELLING them what they have to do-that's not worrying about anyone but your selfish wants. See, you just provided the perfect example of lack of character. Character is taking care of you yours, allowing others to do the same, and better themselves as time gos
It was a fake election and you no it
Russia? I think I saw @realDonaldTrump or was that a dogs ass?
Yawn.. make you a deal. You hold your breath till it happens
So now you've got all GOP House Intel committee members and one law professor. I'll tell you what...if Mueller says that, I'll believe you both. Fair?