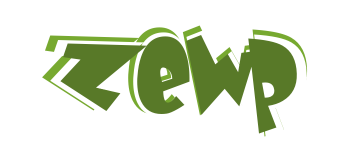 Image Index . Memes . Upload . Mult Upload . Random Image . TwitFroth . Proxy . Paste Bin

Because the EU stinks.
@realDonaldTrump Bravo! Stand Up to the clowns! Bravo! Rude. Good for you!
No sir Obama created DACA not @realDonaldTrump. Trump has made it to where you Mr. Senator must help pass a law DACA was never constitutional
Thank God Flake is leaving! RINO Flake is a bitter man - thrown away by the American voters and lashing out at Trump, b/c he is warming the bench - not wanted by the team. @realDonaldTrump
Stand your ground Mr. President. In the not the too distant future they will beg for our help and involvement, and be willing to give us a more valuable place without our request. Too many immigrant extremist in their country. Many of my friends from London are afraid to go out.
pic.twitter.com/B7aGJG2K3H
Gross
Fucking snowflake @realDonaldTrump pic.twitter.com/3BKlu3e0G0
One killing by an illegal is one too many! Always going to have the home grown nuts!
pic.twitter.com/m1oFpSRrdC
Breaking: @realDonaldTrump knowingly deceived Georgia the nations people and accompanied with criminal Bank chairman of BTA bank for fraudulently claiming to built Trump Hotel, received million $ for faking infront people,millions to launder Tower investment.Criminal Trump
Like the say, the apple doesn't fall far from the tree. Especially when the tree has been lying for a while already.
While not perfect, it nevertheless gives a voice to the people and allows them to correct the course of gov. when they find it moving in a wrong direction.
I believe fingerprint recognition to vote will keep people from voting multiple times ,the machine recognizes your finger prints if you try and vote more than once you get a reminder that you have already voted.
@seanhannity @FoxNews This is the story about @realDonaldTrump you all hid under the carpet in order to get him elected. #StormyDaniels #Hannityhttp://www.intouchweekly.com/posts/stormy-daniels-affair-donald-trump-151571 …
You are shutting down the government. Not the Dems. Liar.
Really nice...get it published. People like that stuff.
And this is what someone says when they can't think of anything negative to say about Donald Trump.
It is not the real tRUmp account. I despise "fake" posts from either side.