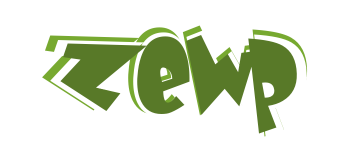 Image Index . Memes . Upload . Mult Upload . Random Image . TwitFroth . Proxy . Paste Bin

Unions and leftwing opposed better choice and opportunity for families So wrong BetsyDeVos realDonaldTrump Hamletgarcia17 Fo
.@realDonaldTrump OWのレートどこまで上がった?
MR PRESIDENT THE GITA 10/34,36,8 SUPPORT GOOD WOMEN ON EARTH DONT SUPPORT EVIL WOMAN QUEEN ELIZABETH II HER NEW WORLD ORDER WORLD WAR III ?
Mind control generated atmosphere bot system military coast guard wife piolt did this small planes they fly with weather mind bot contract
Ever see @MELANIATRUMP look out into space when he talks? Now we know why ;) While he could still get it up! @POTUS @realDonaldTrump #TCOTpic.twitter.com/Co8lBD1BTp
I think UC is perhaps one of the fairest universities on the planet- based on merit.
Go play in the sand box with your poor friends. Can't get separate accounts? Go watch Madcow for your news
@realDonaldTrump You suck
Dear President Trump, please resign. You are not fit to hold office. Thanks @realDonaldTrump @POTUS
He's again using dog whistle politics to vilify new group of people. I guest he's exhausted the political value of immig. and Muslims.
Waterboarding him or whatever not my problem he is one of the rapists w marwan shabbasy who is protected by intelligence Egypt
Good advice for dealing with all mindless trolls living in the past, not caring about the nation's future, or keeping govt accountable.
I used to believe this. Teddy helped further native genocide and fdr had Japanese internment camps, we've never had a human rights prez
It's more than appalling how MSM has become UR puppy dog by just reporting on nonsense U create. MSM=enablers. Shut off cameras & U fizzle!
1/GOP tried to allow legislators/staffs to keep several key Obamacare provisions, eg, pre-existing cond'ns coverage.https://www.vox.com/2017/4/25/15429982/gop-exemption-ahca-amendment …
8. Nobody stopped him in fear of being called racist. Not cause they supported him. Without an obama, there wouldn't be a TRUMP.
Sooooo very sad
We do know and the ppl that voted for you support you even stronger today. Many prayers lifted for administration. We win. Keep fighting
and daniel you have a whole 36 followers!! Paid troll you!!
You won by Russian interference and electoral college not by vote. HRC got the vote.