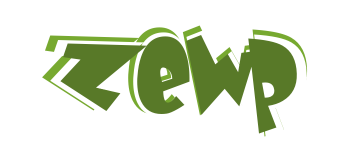 Image Index . Memes . Upload . Mult Upload . Random Image . TwitFroth . Proxy . Paste Bin

@JussieSmollett cried world once, @realDonaldTrump cries wolf every single day. #RobertMueller & the #SDNY will be crying #Indictments and #Impeachments soon, Americans and the world will be crying for joy when you all go to prison!
Hallelujah!! the Trump name is synonymous with corruption & racketeering.
You and your entire family are strong on crime and should be arrested, tried, convicted, and punished.
I'm just waiting. I do agree they are very careful even worried how this report goes down. One way or another.
pic.twitter.com/i3AcJuvwz9
pic.twitter.com/QJ74C3JRqp
Trump is doing a great job at that himself.. he doesn't need any help
En lo que gastan el dinero y tiempo los demoRatas.
@CNN @MSNBC @NBCNews @ABC @CBSNews @FoxNews starting reporting truth or it will be your demise. #QAnon #BuildTheWallAndCrimeWillFall @realDonaldTrump President of WE THE PEOPLE https://twitter.com/donaldtrump_kag/status/1098982335712821248 …
No dear, following the Constitution is first & formost. We don't have a president, we have a juvenile. The majority of Americans know we don't need a wall.
so are you
@PITCNT1 eso es meterle presión a @realDonaldTrump tiemblan en la Casa Blanca.
pic.twitter.com/yOTSmZ6aHL
You truly are a clueless moron! The national emergency is in the White House where the lying criminal Trump and his lying clown circus administration continue to lie to the American people and commit acts against America and are being enabled by the GOP cowards in Congress!

Q sent me
Yep. I'm surprised they haven't scrubbed their insta yet. Fricken witches ma'an.
Together united. We need to be uniting always. I love this!!
How is it a witch hunt when there are already indictments AND people in jail.pic.twitter.com/cs5KVM8lpQ
All the best to good people of Venezuela. It is time for change. Maduru has gone, or Maduru most to go.