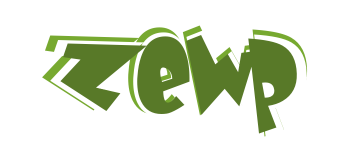 Image Index . Memes . Upload . Mult Upload . Random Image . TwitFroth . Proxy . Paste Bin

Who would do this? Someone who believes the American people deserve to hear the truth about you, that's who.
@realDonaldTrump @GOP #ImpeachedForLife #ImpeachmentTrial #TrumpForPrison2020pic.twitter.com/0JXCvkHwYy
pic.twitter.com/s0HjuIB159
Won't post his apology on his page, so everyone can read how most of America really feels about him and CNN
No. I have Dish. I get c-span 1 and 2. People said I could get it uninterrupted there. It was on C-span 2 last night.
He went to Barr, but he's corrupt too
#MistakeInJudgement You Lied! 50 Brave American Soldiers Hurt during Iranian Attack on US. Why did he let this happen? You knew. The damn Embassy had just been bombed.https://nypost.com/2020/01/29/50-us-troops-suffered-traumatic-brain-injuries-in-iran-strike-pentagon-now-says/ …
pic.twitter.com/mQkw4lVwqx
How does winning an election prove your critics wrong? That's comparing apples to conmen.
No way
Corn Ready for to be cut...?
What about the retirees on a fixed income that rely on decent, Safe, interest-rate's to live? What are your plans to correct that problem?
The root of all evil $$$$ did it! Very bad decision on his part! @realDonaldTrump https://twitter.com/realDonaldTrump/status/1222496715422433281 …
"Couldn't get approved" , from the guy who had to get russian dark money to keep his failing business "empire" afloat, because no American bank would approve a loan for him.
Trump is in need of a lot of help from mental health professionals. His delusions will only get worse
threats and offensive, demeaning language...so similar to the person you're defending. isn't there a better way?
Bolton's lack of judgement proves you lack intelligence.
Make fun of this, Donnie Boy @donlemon ! 175,000 Americans who love @realDonaldTrump--many waiting since Sunday--to see their president in South Jersey. No one on your Socialist, America-hating side could draw a crowd like this, Donnie Boy! No one! reporter inhttps://twitter.com/Lrihendry/status/1222353684362866691 …pic.twitter.com/TcVsSVxkGF
Well, I say NO. I had never felt that amount of tensions that I have these 3 years
@realDonaldTrump Why is NPR still getting tax payer funding? Its like [paying CNN...